For over 2.5 years, Brian and I struggled with infertility.
Finally, in June 2008, with some medical intervention
we were blessed with our first pregnancy!
Everything was going exceptionally well, nothing unusual,
and we were anxiously anticipating the birth of our son in March 2009.
For reasons we will never understand, I began experiencing
minor complications in early December 2008.
I spent just over a week in the hospital, and was released home on bed rest,
only to return a couple of days later in back labor.
That night, Connor was born!
At a gestational age of just 26 weeks / 6 days, and weighing just 2 lbs., 6 oz.,
our little micropreemie was in for the fight of his life.
We had no idea the road that lay ahead of us... at least over the next 4 months.
Connor endured numerous complications, infections, and 3 surgeries
- if it happened to less than 10% of preemies, it would happen to him.
We hung on to the rollercoaster that is the NICU experience,
and each time, our prayers were answered and he pulled through!
With support from a loving Heavenly Father and generous family and friends,
we all survived the toughest trial of our lives to date.
Today, Connor is a relatively healthy toddler, with only mild developmental delays,
which can nearly all be explained by adjusting his age (by 3 months).
He's happy and loving, and incredibly easy-going.
We feel so fortunate and blessed that he is a part of our family,
and honored to be his parents.
Connor is such an absolute JOY!
To learn more about Connor's miraculous 120-day NICU stay, click here: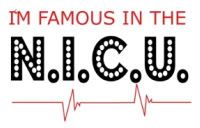 For a brief timeline of his NICU stay (the ups and downs), go here: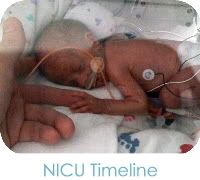 that became quite noticeable when he was about 8-9 months old.
(It's what happens when you spend the first several months of your life in the hospital,
no matter how much your nurses try to reposition you.)
He had 2 helmets over the course of his 6-month treatment.
You can read more about that adventure here:
We chronicled Connor's extraordinary growth during his first year
by taking his picture with the same stuffed monkey each month.
You can see
The Monkey Series
pictures in greater detail
here
,
and read his monthly progress reports
here
.

You can read all posts Connor-related here: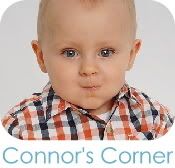 Yep, pretty much... he's a MIRACLE!


We have friends who struggled with infertility longer than we did,
and some who have never been able to get pregnant.
We know babies who had longer and more difficult NICU stays,
or sadly never made it home.
To all of you, we offer our support, prayers, and love.

Our story is not unique, but it is special to our family...
and, it's part of what defines us.

Thanks for visiting!